Looking for Playground Surface Installation?
Look no further! Playsites Plus is your destination for all playground equipment and playground surface installation. Our certified playground equipment installers are all OSHA certified and can handle everything from installation to dismantling and even relocation. We offer varies types of playground options including poured in place rubber, pre-formed tiles, rubber mulch, and artificial turf. We are industry experts who have specialized in playground surface installation, design, layout, and planning for many decades. We have 114 combined years in Playground Safety Surface installation, 89 combined years of site preparation and 29 years in playground sales and project management. Our assessment, planning and actual work is always done by our trained employees because we do not use sub-contractors.
Latest Playground Equipment Installation Projects
About Playsites Plus: A Playground Equipment Installation Company
Playsites + Surfaces is a playground equipment installation comapny. We are dedicated to creating beautiful playground surfaces, assisting in playground installation, and implementing site preparations. If you are located in the greater New York area (Long Island or Manhattan), Connecticut or New Jersey and are looking for playground design, layout, planning and installation from construction to completion, Playsites + Surfaces is your new turnkey solution. From excavation and removals to surface installation and fencing to playground equipment and site amenities installation we are your one stop shop for all your playground and recreational surface needs.
As a playground equipment installation comapny, we work with people in many different fields, with many different needs. Whether you are a landscape architect looking for help with build and installation or a contractor working with a city park or school district, we have you and your playground covered. If you are a:
Sales rep selling playground equipment, we can help with your build needs.

Contractor with a design concept, we can work together on the completion of your project.

Municipality, parks district, school, daycare, Head Start, apartment complex, or a residential client, we are your source for a quality installation.

Commercial property owner who recently had a playground installed but needs safety

surfacing, we are your team!
We can handle IPEMA certified poured in place rubber, rubber tiles, and virtually any type of safety surface for playgrounds and recreational areas. Our factory certified installation team caninstall your playground equipment. Contact us today for a free estimate!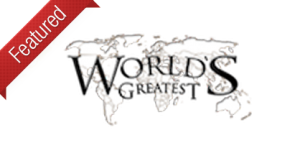 Playsites Plus has been selected to be on "The World's Greatest" Television Show which will be airing 7/18/16 – 6am (Eastern) On the ION channel -Cable — Dual feed
Eastern viewers – 6am local time
Central viewers – 5am local time
Mountain viewers – 5am local time
Pacific viewers – 6am local time
SATELLITE (DirecTV ch. 305, Dish ch. 250) — Single feed
Eastern viewers – 6am local time
Central viewers – 5am local time
Mountain viewers – 4am local time
Pacific viewers – 3am local time
Or Online at Worlds Greatest TV when available.